Air Cleaning Technologies, Inc. offers Donaldson® Torit® Downdraft benches featuring high efficiency cartridge filtration used for a variety of applications such as grinding, sanding, and buffing.
For welding applications, the Donaldson® Torit® Weld Bench offers the same superior filtration with a back-draft airflow pattern to capture the fume as it rises above the work surface.
For multiple benches requiring higher airflows or combustible dust applications, combining the Remote Weld Bench with a Downflo® Evolution (DFE) will remove harmful fume from the operator's breathing zone and provide additional options to comply with your company's combustible dust mitigation strategy.
For custom benches, contact Air Cleaning Technologies and a representative will work with you to satisfy your requirements.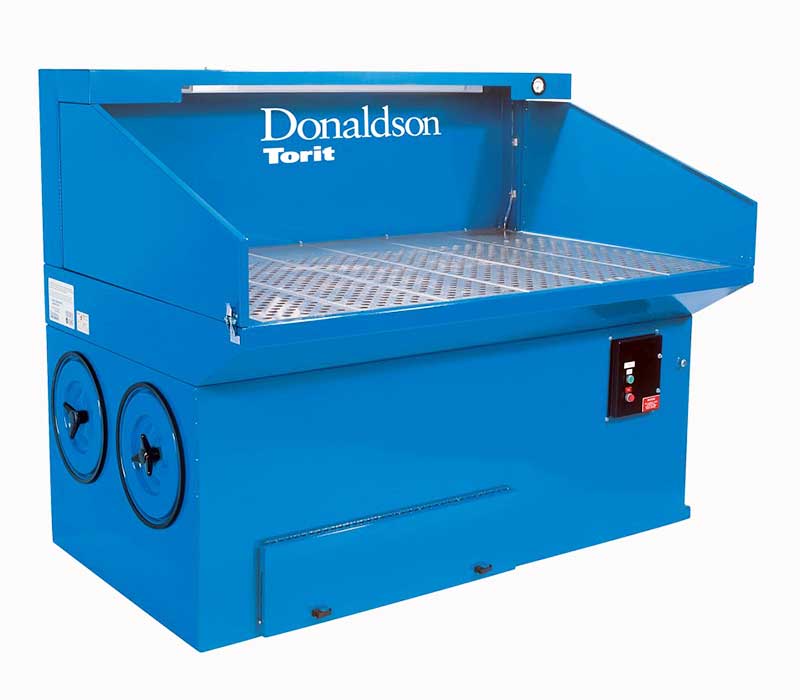 Downdraft Bench – DB-2000/DB-3000